Art, Culture, and Creative Society -The Role of Corporations, and ASEAN Network – Jakarta Conference
Art, Culture, and Creative Society -The Role of Corporations, and ASEAN Network -Jakarta Conference

---
Tuesday, 8th March 2016 12:00 ~16:00
Ballroom, Fairmont Jakarta(Jalan Asia Afrika No.8, Gelora Bung Karno, Jakarta-Indonesia, 10270)
[The Content of the Conference]
Culture is an essential part of each country, region, and race. With recently growing economic globalization, the importance of mutual understanding between different cultures with respect has been rapidly increased. Particularly in Southeast Asian countries, which consist of multiple races, it is fundamental to mutually understand the diverse culture in order to encourage a positive interchange on the community level.
For many years in Japan, it is the corporations who have been promoting arts and culture, supporting multifarious cultures in different regions, and contributing to the international exchange through arts and culture. Japanese corporations have developed their own philanthropic methodologies by making great uses of their own business and management resources, and continued to promote the solutions to various social issues. These creative and unique activities, distinctive of private sectors, are more flexible than any cultural promotion policies lead by the national and local governments, and play the important roles of promoting the diversity and initiative of arts and culture. In the globalization of the market, it is a major responsibility for Japanese corporations to offer their knowledge, skills and methods for cultural promotion they have cultivated, as well as to achieve a global expansion of corporate philanthropy.
This conference introduces a wide range of corporate philanthropic initiatives in Japan, and at the same time, it opens to the discussion in relation to the role of corporations in order to promote a social creation through arts and culture. Furthermore, this conference encourages a positive network spanning the entire ASEAN, aiming to establish a cultural promotion platform through constitutive exchanges and interactive projects through arts and culture; 'KMK ASEAN'.
[Schedule]
12:00-13:00  Lunch Buffet
13:00-13:05  Welcome Speech
Mr. Marco KUSUMAWIJAYA (Director and Founder, RUJAK Center for Urban Studies, Indonesia)
13:05-13:15  Opening of the Conference
Mr. Triawan MUNAF (Head of Indonesian Creative Agency, Indonesia )
13:15-13:25  Opening Speech
Mr. Motoki OZAKI (President, Association for Corporate Support of the Arts /Advisor, Kao Corporation, Japan)
13:25-13:35  Keynote Speech
Mr. Taneo KATO (Executive Director, Association for Corporate Support of the Arts, Japan)

13:35-13:45  Presentation 1
Ms. Izan Satrina MOHD SALLEHUDDIN (Founder and Director, My Performing Arts Agency, Malaysia)
13:45-13:55 Presentation 2
Mr. Yukihiro SAITO (General Manager, Corporate Culture Department, SHISEIDO CO., LTD, Japan)
14:00-15:50 Moderated Discussion
Mr. Taneo KATO, Ms. Izan Satrina MOHD SALLEHUDDIN, and Mr. Yukihiro SAITO
Mr. Hilmar FARID (Director General of Culture, Indonesian Ministry of Education and Culture, Indonesia)
Mr. Franciscus WELIRANG (Co-chair, the Association of Philanthropy Indonesia / Director, PT Indofood Sukses Makmur Tbk, Indonesia)
Mr. Hario SOEPROBO (Director, First State Investment, Indonesia)
15:50-16:00 Closing
[Guest Speaker Profile]
Izan Satrina MOHD SALLEHUDDIN (Founder and Director, My Performing Arts Agency, Malaysia)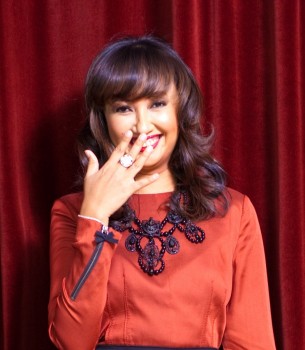 Izan founded My Performing Arts Agency in 2012, a privately owned arts agency that supports the development of artistic and cultural efforts in Malaysia. MyPAA holds festivals that tie up with the government and corporations, arts galas for supporting cultures, and regional arts conferences for creative practitioners and business leaders. She serves on various industry development committees and is part of the Performing Arts Committee for the National Creative Industry Policy, as well as the catalyst, committee observer and facilitator for The Royal Arts Gala Fund Selection Panel. As a female entrepreneur, she has been involved in the development of management and branding strategies as well as the design of cultural policy.
Yukihiro SAITO (General Manager, Corporate Culture Department, SHISEIDO CO., LTD, Japan)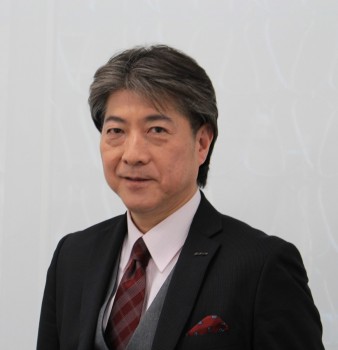 Mr. Saito joined Shiseido Co., Ltd. in 1981, and moved to Share Holder Relations, General Affairs Department in 1990, then appointed to Manager in 2000. Since then, he has been appointed to the position of General Manager in Investor Relations Department, and Public Relations Department.
As the main mecenat activities of the corporation, Shiseido Gallery, opened in 1919, continues to introduce many contemporary artists of the age. Additionally, the corporation holds and manages 'Shiseido Art House' and 'Shiseido Corporate Museum' as the integrated cultural assets of the corporation.
Taneo KATO (Executive Director, Association for Corporate Support of the Arts, Japan)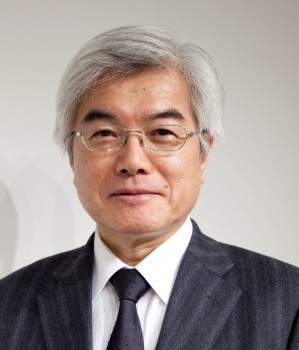 Mr. Kato is well known as a pioneer for supporting and nurturing Japan's art scene. Since leading many mecenat activities in his times at Asahi Breweries Ltd., he has continued to be an active leader and producer in wide range of corporate support for the arts. His knowledge also contributes as an advisor and board member for various non-profit art organizations, charities, corporations and government agencies. In addition to Executive Director of Association for Corporate Support for the Art, he is currently a committee chairman of council board, Arts Council Tokyo, and a general advisor of Saitama Triennale, leading wide range of fields such as mecenat activities, cultural policy, and environmental improvement. In 2008, he was awarded the Arts Prize by the Minister of Education, Culture, Sports, Science and Technology of Japan, for his long term career and achievements.

[Partners]
RUJAK Center for Urban Studies (RCUS), Indonesia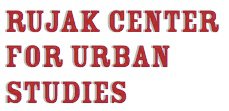 Founded in 2010 by researchers and professionals with different experiences and backgrounds, such as good governance, arts and culture, heritage, development strategy, and post-disaster reconstruction, Rujak Center for Urban Studies (RCUS) aims to fill the gaps in the necessary process of transition into the ecological age. The vision of RCUS is working together with communities in generating innovative knowledge and practices to build sustainable cities and regions. By sustainability, RCUS means not only surviving climate change and other ecological disasters, but also solving other urban problems that predate our awareness about ecological issues. RCUS focuses on cities as human territories that amalgamate most, if not all, of contemporary and future human problems.
My Performing Arts Agency (MyPAA), Malaysia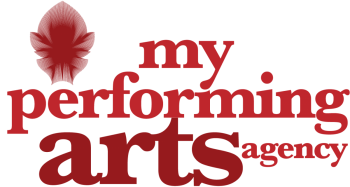 My Performing Arts Agency (MyPAA) is a private Malaysian company set up to cultivate an ecosystem in which creative workers are able to do what they do best: tell our stories, heal our heartbreaks, and free our dreams. MyPAA aims to promote entrepreneurship across multiple creative fields, nurture a skilled and empowered arts workforce, and multiply the number of people experiencing the arts. With a focus on the arts, our roles include arts management for arts organizations, strategic arts engagement and outreach planning. MyPAA also facilitates connections between artists and funders, between cultural institutions of different countries, and between the arts and public and private sectors.
Registration: Register form via https://pro.form-mailer.jp/fms/222c200372578
Capacity: 100
Organizer: Association for Corporate Support of the Arts
Funded by: Japan Foundation Asia Center
Partners: RUJAK Center for Urban Studies (Indonesia), My Performing Arts Agency (Malaysia)
Consultant: ArsLonga
Contribution and Cooperation: Benesse Holdings,Inc., Kao Corporation, NEC Corporation, Shiseido Co.,Ltd., Sompo Japan Nipponkoa Insurance Inc., Toyota Motor Corporation,
Supported by: Indonesian Agency for Creative Economy (Badan Ekonomi Kreatif Republik Indonesia), Association of Philanthropy Indonesia (Perhimpunan Filantropi Indonesia), Indonesian Arts Coalition (Koalisi Seni Indonesia), Jakarta Arts Council (Dewan Kesenian Jakarta)