21世紀ミュージアムサミット
The 6th 21ST Century Museum Summit at Kanagawa, JAPAN
21世紀ミュージアムサミット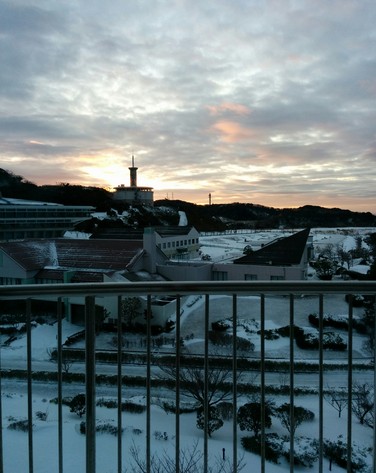 In this summit, strong emphasis was put on how the Japanese government is still behind at supporting its own arts and culture as well as what roles museums should take in building new communities.
The data of 2012, provided in the summit, showed that Japan allocates only 0.11% of National Budget for arts and culture. This is extremely small compared to France (1.06%), South Korea (0.87%), Germany (0.39%), and UK (0.20%). Mr. Yoshiharu Fukuhara, the president of Kanagawa International Foundation (also our chairman of KMK) gave the speech; emphasizing that Japan has to consider a path to be a "great country of culture" and the Japanese government needs to be on the side of supporting it. Mr. Jack Lang, former French Minister of Culture encouraged us in his key lecture that it is necessary to have a strong belief and passion in order to approach and insist the government for why they need to invest in arts and cultures.
There were also significant presentations of foreign cultural strategies (France, Italy, Australia, and South Korea), and from regional museums (Rias Art Museum of Art, Miyagi Prefectural Library, and Contemporary Art Museum Kumamoto, Tobira Project & Museum Start i-Ueno) and organizations (BankART1929, Koganecho Area Management Center, and HAPS) They taught us a variety of roles and networking methods to community and its people. This could be an answer to the assignment raised in a discussion; how do we present ourselves as Japan to the world by having such a variety.
This question will be a key subject especially in next six years until the year of the Tokyo Olympic in 2020. Mr. Lang insisted that people related to arts and culture need to take the advantage of this cultural event in order to approach the government.
However, I hear many voices from meetings with artists, curators, scientists, and even mecenat officers from Japanese corporations that not only making the Olympic a great event, we will need to build a system to maintain cultural and artistic activities even after the Olympic. Hopefully, I can bring this subject in KMK's ongoing projects to discuss among people at different position.
At last, it was the first time for me to attend the summit. It was a full of significant information and opinions for me to learn. Also, I was able to meet many people (very important people!) I would like to appreciate for Kanagawa International Foundation to provide me with such an opportunity. But I also want to give them a big applause….since in those two days of the summit, Kanto area faced heavy snow, and all the transportation was dead. I'm sure the summit wouldn't be successful like it was if they didn't plan everything so well. That's JAPAN!!
– Yoko Nakamura
公開日:2014年02月21日/最終更新日:2020年02月26日